Whether you're looking to upgrade or build a new bathroom kitchen or laundry room, one question remains paramount: Should you install an undermount sink or a drop-in model?
While there are advantages to each one, it's easier to maintain and more functional than the other.
In this article, we're tackling the undermount versus drop-in sink debate head-on.
Undermount VS Drop-in sinks
Let's explore the technical details that set them apart.
An undermount sink mounts directly to the bottom of your countertop.
While it does have a rim, you can't see it because it's hidden by the bottom of the counter. This means the countertop edge is completely exposed around the sink cutout.
These sinks are designed to let the countertop take center stage.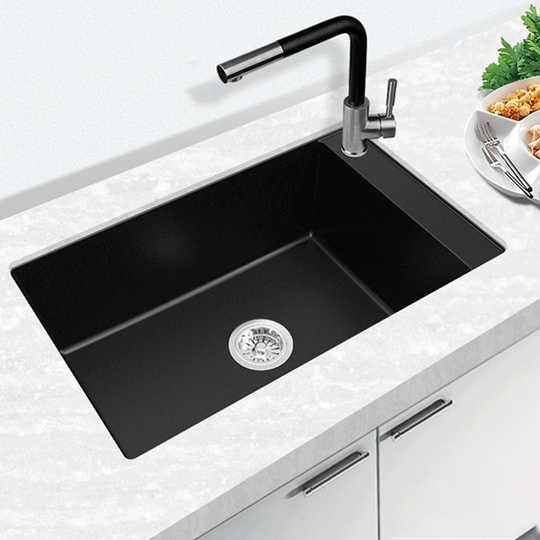 On the other hand, a drop-in sink has a visible lip that runs the length of its perimeter and sits on top of the countertop.
These are also called self-reaming or top mount models.
Once you cut out your countertop, these sink basins drop straight into it.
One easy way to tell them apart imagine scraping a pile of crumbs into your sink basin. Suppose you have to scrape the crumbs over a lip before they fall into a sink. It's a drop-in model.
Conversely, if they move seamlessly from the countertop to the basin without encountering a lip, it's an undermount version.
Optimized Counter Space
Undermount sinks require less countertop space than their drop-in piers, which is great if you're short on space. These are also ideal when you want to highlight and draw attention to your countertop material.
With an undermount sink, the countertop is free to extend all the way to the sink unencumbered.
In some models, it even extends slightly into the sink. Understandably you'll lose a little counter space with a drop-in sink due to the lip.
While it might seem like a minor drawback, it can feel major if you're already short on space.
Simplified Sink Cleaning
iIt'scritical to keep the inside of your sink basin clean of germs, debris, and other grime. To this end, both drop-in and undermount sinks have their strengths and drawbacks.
At the top of an undermount sink where it joins with the counter, you might find a slight gap, which can encourage unwanted food buildup until filled.
At the same time, there's a bead of caulk that holds a drop-in sink to the counter.
Below this area can also harbor gunk turning black as it fills up with sediment and mold. As such, whichever model you choose, keep a close eye on your caulk, replacing it as necessary. Ultimately the absence of a lip makes an undermount sink easier to clean and keep sanitary.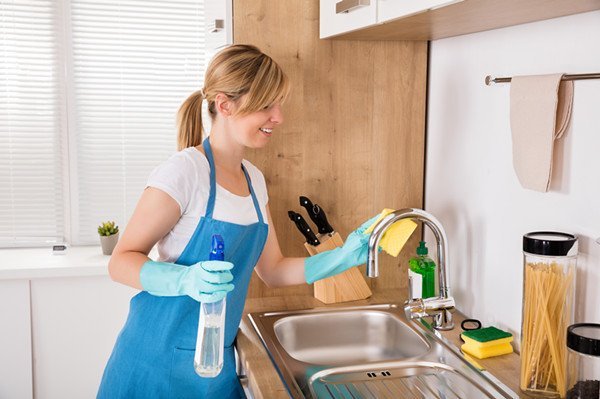 Countertop Options
With a drop-in sink, the outer rim hides the edge of the hole in the countertop.
This means you can use a wide variety of materials for your counter, including stone-engineered stone metal and laminates with plywood cores.
If you invest in an undermount sink, the countertop rim is exposed along the perimeter.
For this reason, most homeowners opt to install these sinks on top of solid countertop materials, such as natural quartz stone and solid surface.
While it might seem your options are more limited with an undermount sink, consider the wide variety of solid surface materials available today.
Conclusion
As you weigh the pros and cons of an undermount versus drop-in sink, keep these considerations in mind. Between the two, an undermount model is more streamlined versatile, valuable, and easier to maintain.
When you're ready, feel free to browse the wide variety of sink types on Chica Dragon's website. They are professional manufacturers that offer drop-in undermount and farmhouse models, OEM service is available.