Granite composite sink is an artificial sink. You make it by blending in quartz sand and acrylic resin.
Throughout this Article, I'm going to explain you the facts and the science behind the possibility of producing many colors in granite composite sinks.
This type of sink is an option you can go for while sustaining a business. It has several features and is available in several colours.
What are The Available Colors In the Market?
For granite composite sinks, there are mainly 12 different colors for selection. These colors are white, black, grey, bisque, beige, café, slate grey, brown, dark brown, seashell, greige spot, and sand spot.
Why Are There So Many Different Colors For Granite Composite Sinks?
The material is produced using a mix of acrylic resins and granite stone dust. These are together molded into the sink form. These granite composite sinks are moulded together usually known as steel mould or resin mould. Generally speaking, the steel mould is better than the resin mould.
The composite materials include several primary materials. These materials have to be as closely joined to each other as possible. Here's the processes through which colours are added to the material.
a. The colour coating
This process occurs at high temperatures. In it, a layer of colour is permanently attached to the quartz material. This makes the material highly resistant to chipping and chemical stains.
There exists a very strong connection between the quartz and the colour pigments. This is why the end product is UV resistant. This will come extremely handy if you live in changing weather.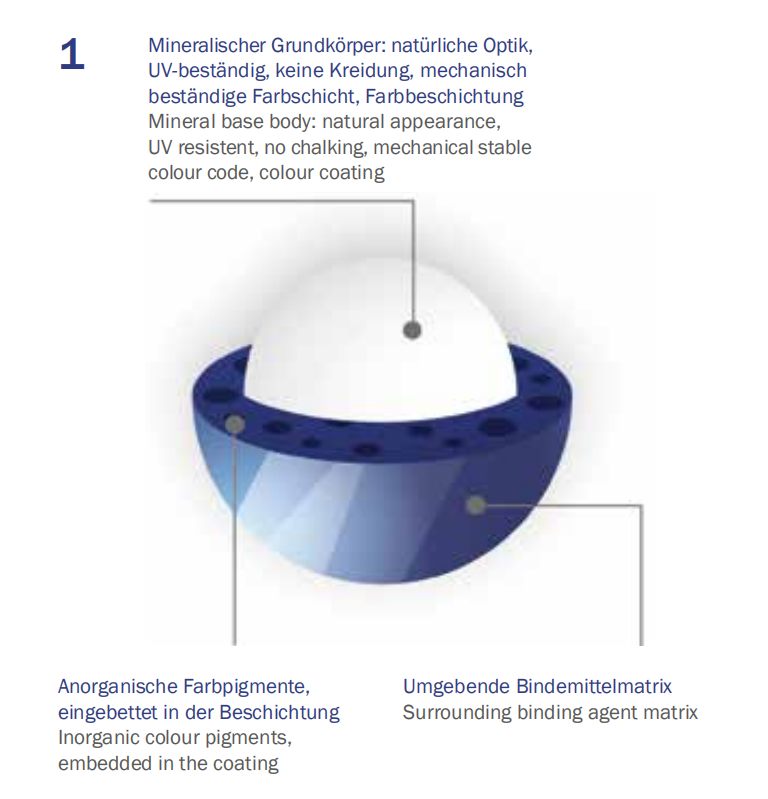 b. The silanization
Silanization is done to produce better adherence. It creates an inseparable connection between the quartz and the binding agent. It has to be done in ideal conditions so that the end product is perfect.
Does Discoloration Occur In Granite?
Yes, the one problem that a granite sink can experience is discolouration. Granite sinks can get discoloured if there is an increase in the temperature. This is because of the heat-resistance level of the Quartz sand used in the production.
During manufacturing, a series of heat tests are run on the material. This helps in quantifying the strength of the colour of the sink. A reliable connection of the pigments used in the sink can make it UV-proof. Exposure to UV light is also another reason for discolouration.
The raw materials used in manufacturing react highly to heat which causes this.
However, Chica granite composite sink is one which is extremely temperature resistant. It can resist up to 200 degrees because of the high-quality quartz sand used.
It additionally has shading fillers which comprise a mineral center. This center is additionally covered with a ceramic layer which contains implanted shades.
It has some chemical groups on the surface. These respond with the plastic and structure an incredibly close connection between the material and the polymer. The outcome is an especially intense composite for sinks which property holders will appreciate having in the kitchen for a long time.
It is no doubt that this is the right choice for you if you want to sell all of the available units.
What's The On-trend Color In the Market?
Based on our latest market research. Black, brown and grey are the most popular colours in the market. That is because these have the advantage colours match well with quartz stone countertops.
FAQs
Are Granite Composite Sinks Better Than Stainless Steel?
A lot of heat and pressure goes into forming granite composite sinks. This is why they can resist stains and heat. Moreover, they have a good balance between looking good and being functional.
Stainless steel, on the other hand offers you convenience like no other. It is durable and lasts a long time. However at the same time, you don't have a lot of color choices when you're going for stainless steel sinks.
How Do You Clean Stubborn Stains In A Granite Composite Sink?
A popular homemade cleaner that you can use to remove hard stains from your sink is: 50% bleach and 50% water. However, this solution should only be used for persistent stains. Let this solution sit in the sink for about one hour. After that, scrub the stains and they'll erase.
How Do You Maintain A Granit Composite Sink?
The best way to make your sink last long is to clean it regularly. If you avoid the need to deep-clean the sink ever and just keep cleaning it periodically, it won't have stains at all. You can use soapy water to clean the sink every day after you're done with the dishes.
Are Black Granite Composite Sinks Hard To Clean?
Yes, dark-colored composite sinks can have a white haze develop over their surface. This is from the hard water mineral deposits. You have to clean your sink regularly to keep it looking fresh and to avoid permanent stains.
Conclusion
Knowing your options is the first thing you need to do as a business. You should know precisely what your competitors are offering and what you have to offer to match that.
I hope this article was of help to you in making your choice.
Good luck!
Send An Inquiry To Us